Versatile Structure
WEEBILL LAB boasts a versatile and ergonomic structure that even revolutionizes the entire appearance. You can either hold it upright or enter a handy underslung position by mounting the tripod as a handgrip. This is how we make it possible for an effortless and unique filming experience.
Zhiyun WEEBILL LAB
Lager:
Kun få stk. tilbage
Wireless Image Transmission
The wireless image transmission on WEEBILL LAB supports real-time monitor, framing and parameter control over your camera. For its great compatibility with smart phones and tablets, most digital devices around you can be readily used as a monitor. With live preview and real-time parameter settings, you can frame and take shots from any angle at any view.
ViaTouch
Control System
ViaTouch Control System enables users to take care of every detail simply on a phone screen. You can make various gimbal movements and camera settings while framing the shots simultaneously all via a same screen. Filming on a camera would just be as easy as filming on a phone.
Min.Weight
Max. Payload
WEEBILL LAB weighs similar to a phone stabilizer but can handle a large payload of 3kg, compatible with most popular mirrorless camera & lens combos on the market.
Max. Payload

Fold for Storage
* The payload parameter is standard lab value. Please refer to the attached table for compatible camera & lens combos (to be updated).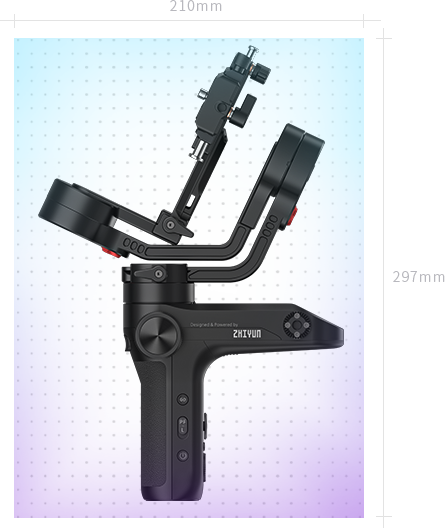 Always in Focus
The external follow focus motor equipped to WEEBILL LAB supports precise and smooth focus control to all camera systems. With the tactile wheel on its body, you can easily pull focus while moving and shooting.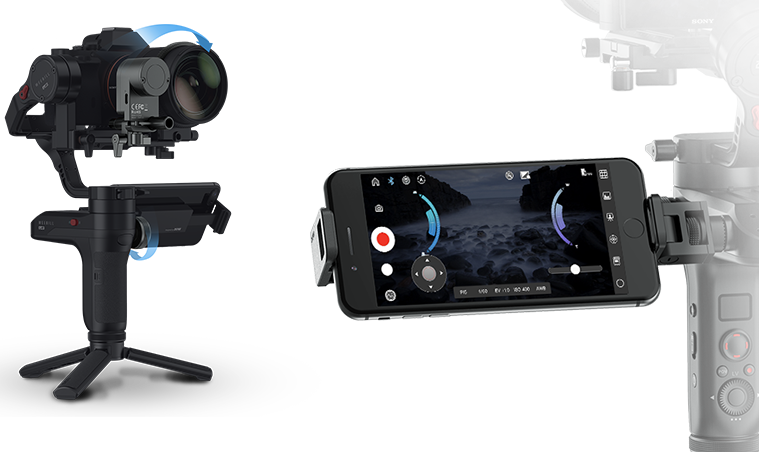 PhoneGo Mode to Unleash Full Potential
A single tap on the Go button, your camera is ready to handle extreme sport scene. The PhoneGo mode empowers the gimbal to its maximum follow speed and helps to capture the object wanted precisely. In-camera scene transition can be easily achieved within seconds.
Double Quick Release Plates
The double quick release plates (Manfrotto/ Arca-Swiss) allow easy setup and fast transition between equipment without re-balancing.